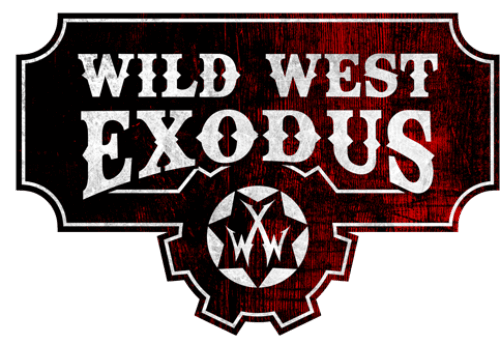 Union
Tarnished by a recent Civil War and brutalised by the horrific technologies it unleashed to claim victory, the Union is a dark reflection of its former glory. The conquest and subjugation of the former Confederacy and the deeper south, as well as the new opportunities opening in the West stand as grim consolation for the Union's war-wearied soul.

The Union cheer the formidable military might their country now wields to ensure that never again will anyone have to pay the brutal price that freedom demands. Nothing, however, can truly extinguish the fire of the American spirit. Scarred and brutalised by their own experiences, the Union's military-industrial complex is well-aware of the depths to which man can fall – the only hope is to be found in having strength and resolution to stand tall in the face of great adversity, whatever the cost.
To play with a Force of the Union, you must first select one or more Boss units to lead them. Each Boss may command a Posse to allow them to bring Faces, Hands and Support units to your Force.
The Faction Posse card below is available to any unit with the Union and BOSS traits. Instead of taking the Faction Posse, a Boss may have a Theme Posse available to them. This will be listed under their entry in the Boss section below. You may choose when creating your Force whether the Boss will take a Theme Posse or the Faction Posse.
READ MORE ABOUT FACTION
FACTION POSSE & ARMORY CARD
---
Unit Cards
Please click a thumbnail below to view the Unit's Stat Card. If you spot something wrong, broken or boring about one of our unit cards please let us know via our Card Feedback Form.
DOWNLOAD ALL UNIT CARDS
Please note: That any units marked with
are not legal for tournament use.
---
---
---
---
---
---